Shiroki has a firm commitment to fair and unrestricted competition for its business activities worldwide as well as to fulfilling its social obligations concerning these activities along with all stakeholders.
Compliance Declaration
The Aisin Group includes a declaration of its commitment to compliance in the Aisin Group Corporate Code of Conduct. To implement the philosophy incorporated in this code of conduct, the Aisin Group has many programs to ensure that the entire workforce is well aware of the group's Guidelines for Behavior that Fulfills Social Responsibilities. In addition, Aisin's president directly supervises measures to further upgrade compliance.
Framework for Sound Compliance throughout the Aisin Group
The Aisin Group has a Corporate Conduct and Ethics Committee and other units that examine key items concerning corporate ethics, including compliance with laws and regulations.

In fiscal 2017, the Aisin Group established a Group Corporate Conduct and Ethics Committee with the goal of strengthening unified compliance activities at the 14 major group companies.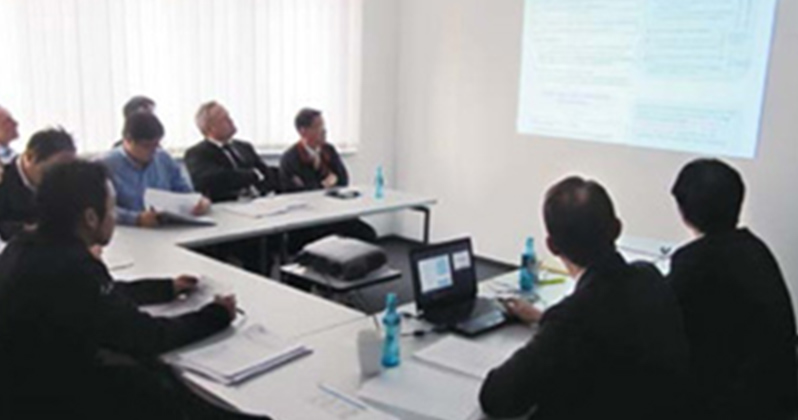 Creating a Structure for Rigorous Group Compliance
Ultimately, people are responsible for compliance activities at the Aisin Group. This is why the group has training programs designed for specific job levels as well as for managers and senior executives. By providing a thorough understanding of laws and regulations, these programs ensure that everyone has a firm dedication to compliance.

In fiscal 2016, there were seminars about harassment, Japan's subcontracting and labor laws, and other subjects at group companies in Japan for people involved with corporate conduct and ethics. The Aisin Group increased the scale of these training programs and upgraded the content of lessons. October 2016 was designated as the Aisin Group's Corporate Conduct and Ethics Reinforcement Month. This month gave everyone at the group an opportunity to think about how they do their jobs with respect to compliance and ethics. In other countries, there were compliance training programs to give management-level personnel the knowledge they require. In association with corporate conduct and ethics reinforcement month, the Aisin Group conducted a compliance awareness survey of its employees.

In fiscal 2016, this survey resulted in responses from about 70,000 people that confirmed the effectiveness of measures to increase workplace awareness of the importance of compliance.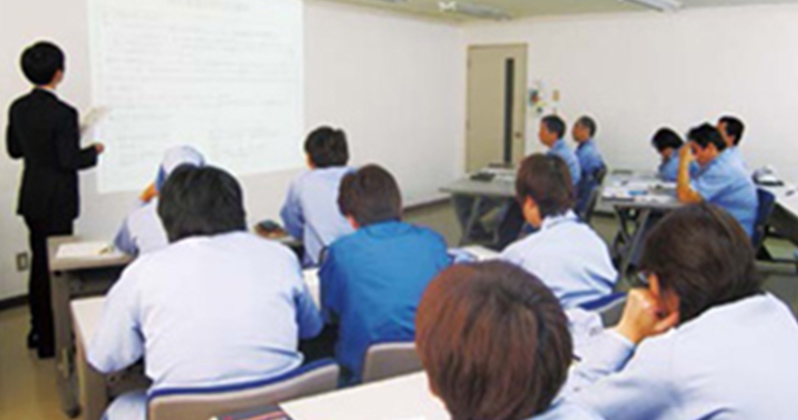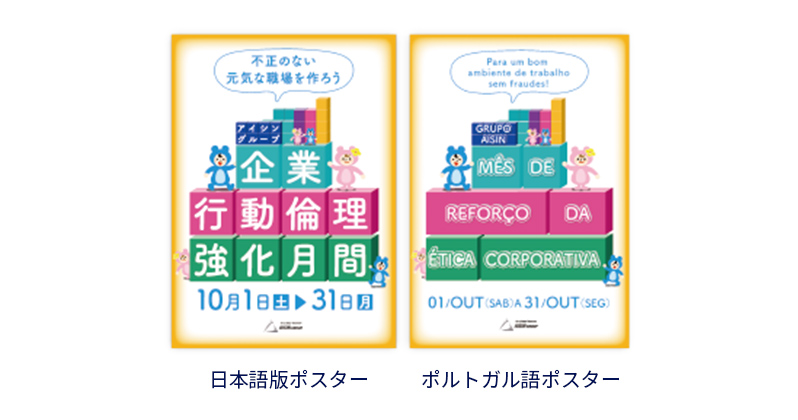 An internal compliance hotline helps the group to quickly discover and correct illegal and other improper activities.
At the 14 major companies in the Aisin Group, everyone has access to a compliance reporting and consultation service. The Corporate Conduct and Ethics Reinforcement Month and other programs are used to increase awareness of this service. There are also activities for the rapid identification and correction of illegal and other improper activities.