TQM
Total Quality Management
TQM activities are Shiroki reflect the "quality first" corporate philosophy at the Aisin Group. Goals are further energizing people and organizations and more qualitative improvements in all aspects of our work. To accomplish these goals, we are reinforcing our management, enacting business process reforms, developing the skills of employees, maintaining a corporate culture that supports TQM and taking other actions. Everyone at Shiroki is working on achieving our goals in order to make the New Shiroki Vision a reality.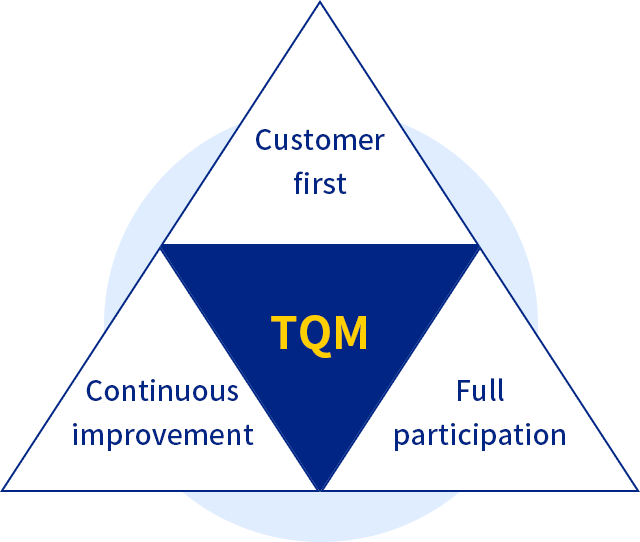 Workplace management education
Management-level employees at all departments study various issues involving the supervision of workplaces and share knowledge about ways to make improvements. Maintaining energetic workplaces with consistently outstanding performance over many years is the objective.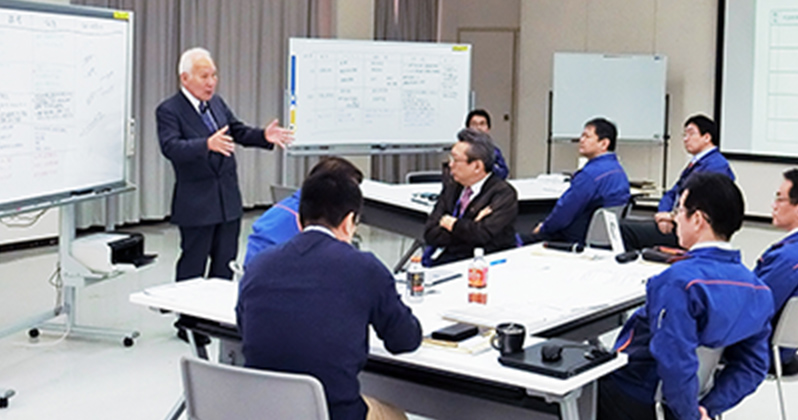 Business process reform
The primary goals are eliminating waste by terminating unnecessary activities and identifying and solving problems involving individual business processes.
Everyone is involved with initiatives to invigorate workplaces and continuous subsequent measures to maintain a high level of energy.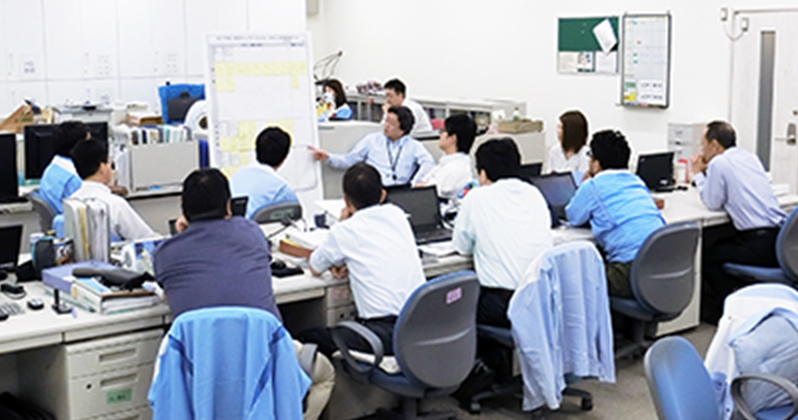 Statistical Quality Control
SQC seminars combine external specialists with Shiroki personnel to seek solutions for issues at all types of workplaces. Activities also include SQC lessons in order to create a team of employees who can effectively use SQC methodology.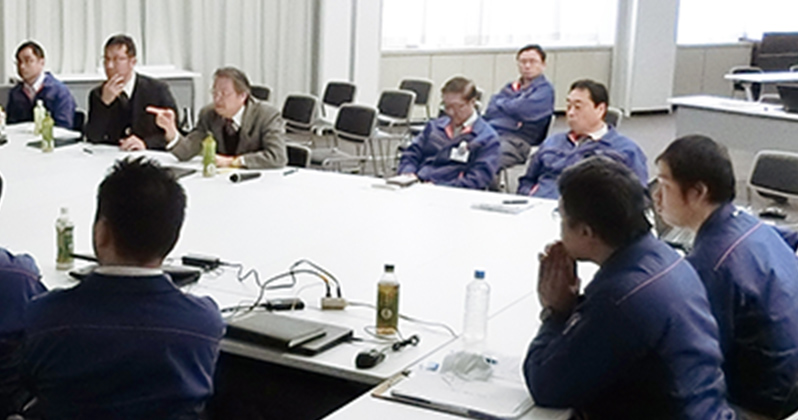 Quality control circles
All front-line workers participate in QC circles that examine quality, productivity the 5S's, safety and other subjects involving their respective workplaces. Activities are centered on identifying problems and using everyone's input to determine solutions for specific themes. These circles are vital to human resources development and invigorating workplaces. There are events to announce accomplishments and other activities to share know-how with other departments and members of the Shiroki Group.